When it comes to the inside of our homes, many individuals make an effort to stay on trend with the most recent style in interior design in order to ensure that their homes are aesthetically appealing. The PVC design for bedroom as use of interior wall panelling has become so widespread that it has supplanted other types of wall treatments, including tile cladding, wallpapering, and painting, amongst others. When it comes to interiors, "PVC Wall Panels" are the most frequent kind of wall panel used. These panels, together with your home's furniture and floor coverings, may help improve the overall appearance of your residence.
Why Choose PVC wall panels
Available in numerous options
Panels made of PVC may be found in a wide range of shades, patterns, and textures to clad walls and ceilings. These panels are also available in the form of 3D sheets that may be attached to the wall to give it a more ornamental appearance.
Take note that the appearance of PVC wall and ceiling panels might be rather plastic-like at times.
Easily transportable and long-lasting
PVC panels are a material that may be created in a way that makes them lightweight, sturdy, and very durable.
They are extremely simple to carry, handle, and install on site, and they do not produce a dusty condition during the installation process. These advantages make them quite desirable.
PVC panels have a long lifespan and don't flex or warp even after years of use.
Extremely resistant to water
The fact that wall and ceiling panels made of PVC are constructed of a material that is waterproof means that these panels are very resistant to water.
The PVC panels are ideal for use as cladding on the ceilings and walls of places that are prone to dampness, such as bathrooms, basements, and garages. These kinds of spaces often contain a lot of moisture.
Another benefit is that these panels are attached to each other using an interlocking mechanism, which prevents water from getting in between them and causing damage.
Mold and mildew cannot develop on PVC panels because they are resistant to moisture, which is a need for their development.
Also read: 60+ Modern Main Door Designs
Requires little to no upkeep
PVC panels are relatively low maintenance and are simple to clean. Simply wiping with a moist towel is all that is required for routine cleaning.
The polyurethane coating that these panels have provides the board with a smooth and uniform surface, which helps to avoid the build-up of dirt.
Titanium dioxide and other non-yellowing compounds are included in the chemical makeup of PVC panels, which makes them very resistant to the fading that might occur when exposed to uv. This is another benefit of using PVC panels.
Be aware that heat-emitting bulbs should not be used in any ceiling-mounted lights on PVC ceilings, since this might cause the PVC panels to get damaged. Always use LED lights because of their low energy consumption and less heat emission.
Also read: Different False Ceiling Design to choose
Budget-friendly
PVC wall and ceiling panels are not only inexpensive but also kind to one's pocket and the environment.
PVC panels, once placed, make the wall or ceiling immediately ready for use and eliminate the need for further finishing steps such as painting or varnishing. This is the primary advantage of using PVC panels.
PVC panels are installed using a tongue-and-groove technique, which allows for a quick and straightforward assembly process. Because of this, it is possible to replace a single panel if it becomes damaged.
Modern PVC wall panel design for bedroom
In today's world, people are moving toward having nice bedroom decor. It is becoming more common to incorporate 3D effects into both the interior and outside areas of a building. The most effective method for incorporating 3D design into your space is to install contemporary PVC wall panel designs for the bedroom in order to impart an inviting feeling to the area. PVC is utilised for more than simply the production of raincoats and credit cards in today's world. The polymerization of vinyl chloride results in the production of the robust material known as PVC. It may be used to a broad range of applications due to its adaptability and utility.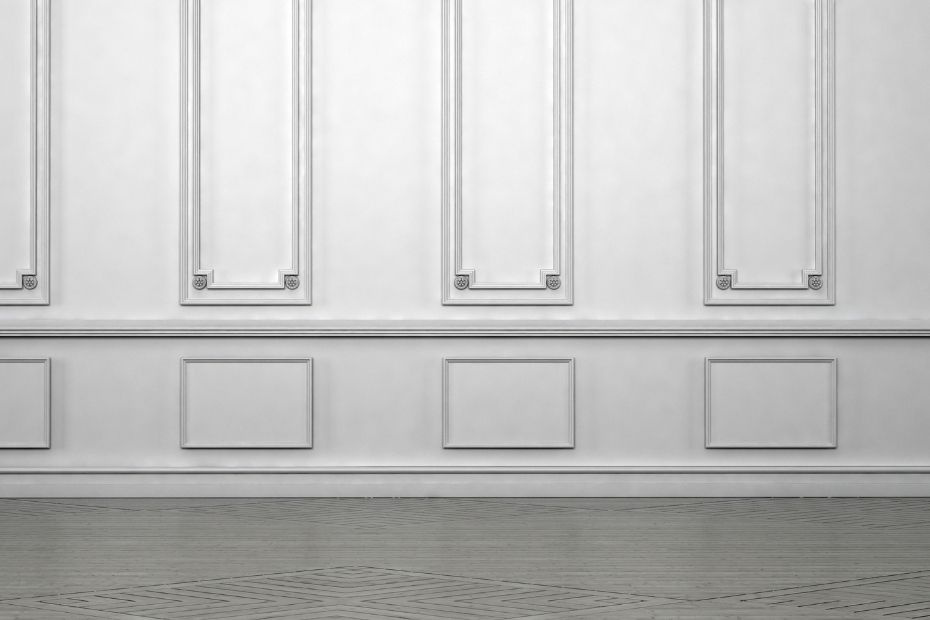 PVC wall panel design for bedroom benefits
Multiple choices available: Wall and ceiling panels made of PVC are available in a wide range of colours, patterns, and textures. These panels are also offered in the form of 3D sheets, which may be used to give the wall an aesthetically pleasing appearance. The PVC sheets may be purchased in both short sizes, which result in the joint lines being apparent during the installation process, and big sizes, which provide the appearance that there is no break in the wall's design overall.

Durable despite its little weight: PVC wall panel designs for contemporary bedrooms are not only lightweight but also robust and have a long lifespan. They are created with material that was produced in a factory. PVC wall panels are not only simple to transport, operate, and mount on-site, but they also do not produce a dusty environment when doing any of those things.
PVC wall and ceiling panels are made of materials that are resistant to water and are thus waterproof.
PVC panels need little to no care since they are simple to clean and keep in good condition. Wiping down surfaces with a damp towel is all that is required for routine cleaning.
Also read: Sand-faced plaster & other types of Plaster finishes
Types of PVC panel design for bedroom
PVC panel design for bedroom On the basis of their intended use and the method by which they are produced, PVC wall panels may be divided into the following three categories:
PVC Sheets
Wall cladding made of 3-D PVC
PVC Foam Boards with Edge Mouldings
Best modern PVC wall panel designs for bedroom
Let's take a look at some contemporary designs for PVC wall panels that may be used in bedrooms, and then we'll discuss why this contemporary approach to cladding is better than more conventional ways.
Sleek bedroom panel designs for PVC wall panels
PVC sheets are placed in between vertical grids and then sandwiched (also made of PVC). The grid lends the sheet both strength and lightweight properties, making it ideal for this use. The edges of PVC wall panels are designed to interlock with one another, preventing water from getting in between the joints. Some designs incorporate grooves, which provide a wall an appearance that is both chequered and smooth. Because they blend in with the grooves, the joins in the contemporary PVC wall panel designs for bedrooms made of PVC are so well concealed that they are scarcely noticeable.
The PVC wall panel design that is shown below is the way to go if you want to give your bedroom an air of contemporary sophistication and luxury at the same time.
Modern PVC wall panel design for Bedroom
Add a contemporary look to your bedroom or office by using clean white with geometric patterns PVC wall panels.
PVC wall panel design Seamless texture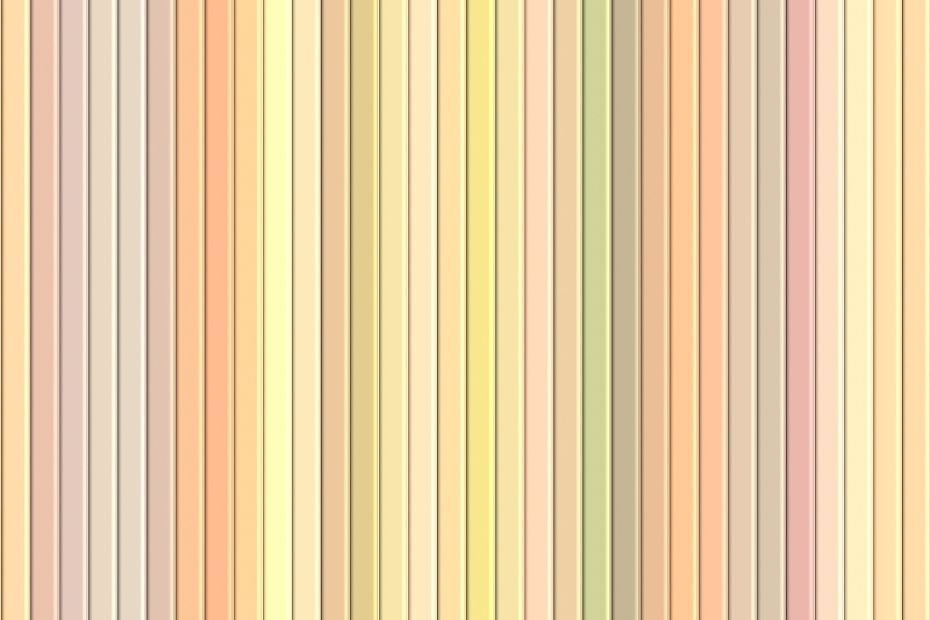 A vibrant yet light pastel colours can make kid's room fill with fun.
Modern PVC wall panel design wooden texture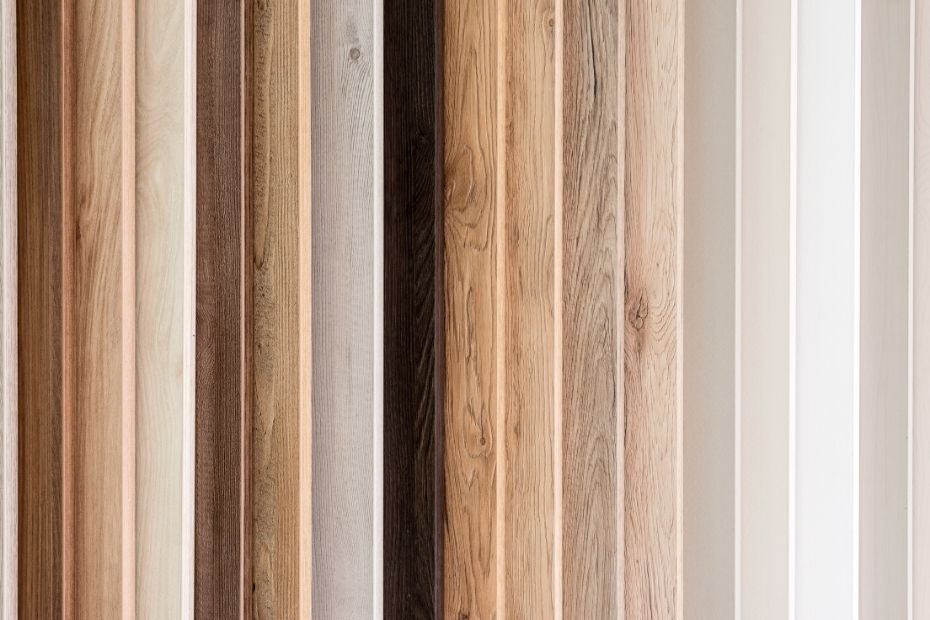 Are you drawn to the natural and cosy feel that comes from using hardwood? There are a variety of contemporary designs for PVC wall panels that may be used to simulate the appearance of wood and are suitable for use in bedrooms. In addition to that, they include a plank groove pattern that is 4 inches wide, which gives the wall the appearance of a continuous wooden plank. Printing and then applying a hot foil treatment to the surface is what creates the wooden textures.
3D PVC wall panel
Weary of the same old, boring flat wall panel? Try out this contemporary design for the wall panels made of PVC in the bedroom. Your bedroom may also benefit from the inclusion of three-dimensional wall panels. The use of 3D panels to the walls of your bedroom might provide an air of eccentricity to the space. If you have a preference for futuristic or contemporary interior design, this may be a good option for you.
In addition to its usage in bedrooms, PVC wall designs for indoor and external areas may also be employed to create three-dimensional effects.
Modern PVC wall panel designs for bedroom with lights
LED lights are not limited to being used just for the illumination of ceilings. Another way to include LED lights in your design is by mounting them on the walls of your room. You may arrange them in a way that draws attention to a particular spot on the contemporary PVC wall panel design for the bedroom or anywhere else you want to highlight.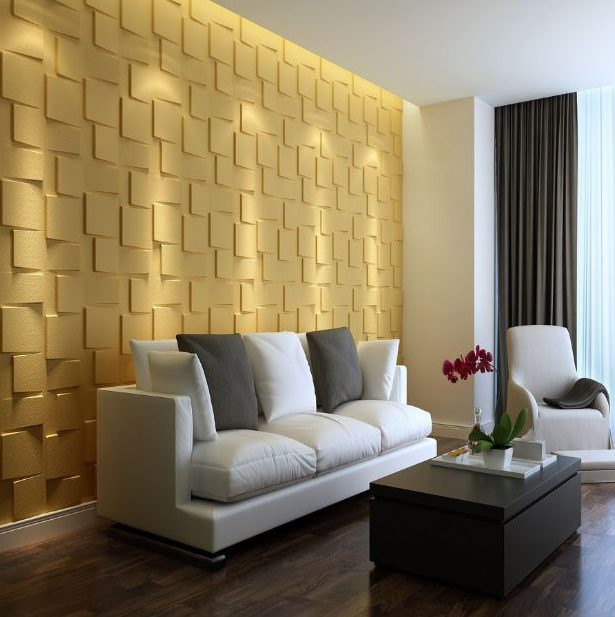 PVC wall panel price
PVC wall panels per sq. ft. are cheaper than other alternatives and can start with a price of as low as ₹ 15/ Sq.ft. A good quality printed PVC wall panel will cost ₹ 40- ₹ 60/sqft.
On the other hand, good 3D PVC wall panels' price range from ₹ 100- ₹ 300/ Sq.ft.
Check some popular designs and prices on Amazon below