There are countless possible two colour combinations for bedroom walls. Pale blue and white, light green and white, and peach and cream are all popular choices. You can make your bedroom feel calm and peaceful with these colors, which is great for unwinding and relaxing at the end of the day.
Bolder color combinations like red and black or yellow and gray are two colour combinations for bedroom wall that can be used to create a different look. These color combinations can make the bedroom look more dramatic, which is great for people who want their decor to make a statement. No matter which two colors you pick, make sure they go well together and give your bedroom the mood you want.
Two colour schemes
Before we show you the newest pictures of two-color combinations for bedroom walls, let's talk about color schemes in general so you can make the best choice! What are "cool colors"? They are on the cooler end of the spectrum. What are "warm colors"? They are on the warmer end.
Most of the time, the goal and purpose of the space should help you choose the colors for a room in your house. For example, are you going to use this room for meditation or as an entertainment space? To start, let's talk about colors so that we can choose easy-to-make color combinations that look great:
Colours on the Cool Side
Given that blue is naturally cool, any color that has even a small amount of blue in it can be called cool. Some of these are two-color combinations for bedroom walls that use shades of green, gray, and purple that make you think of being near cold water. The way cool colors affect the mind and psyche in general is like their name suggests: they cool and calm.
A combination of two light shades of blue and any other light color is the best two colour combination for bedroom walls that will keep you cool.
Colours of a Warmer Tone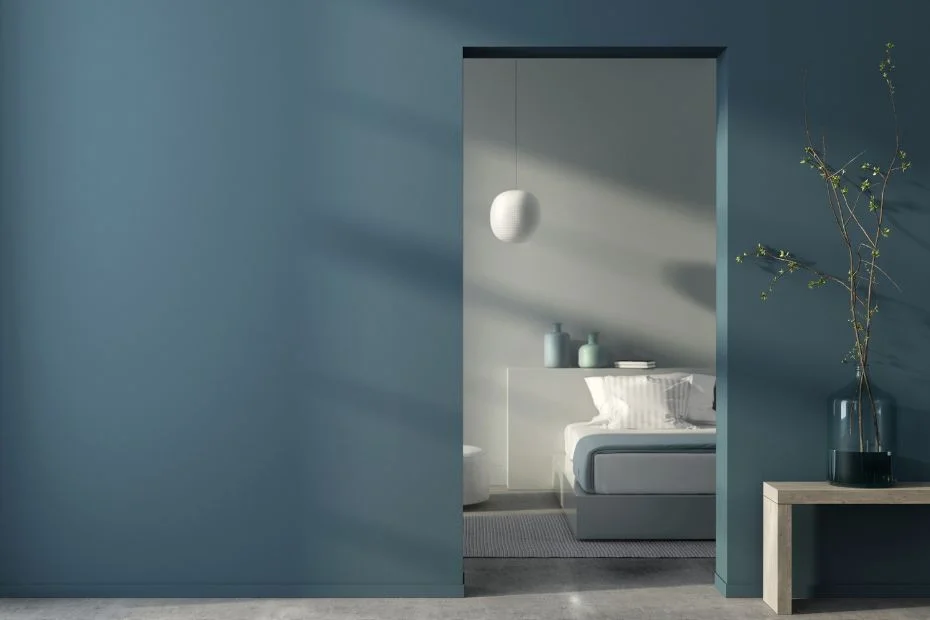 Warm colors, on the other hand, make you think of feelings that are sparked, like love, joy, passion, and other similar emotions. When you put red, yellow, and orange together, you get warm colors that can make a room feel more like home. If you want to make your living room feel warm and cozy, you can match warm colors to your furniture or floors. This can be done by using the colors that are already in the house.
Also read: Modern texture paint designs for Bedroom
The orange and the yellow colour combination is the best option for bedrooms looking for a warm colour scheme, but there are also yellow options.
Two colour combination for bedroom Walls
Two colour combinations for your bedroom wall might be more expensive than single colour but the feel it provides makes it worth investing in.
Two colour combination for bedroom Walls: Terracotta and Ivory
Like colors that are more earthy? Terracotta is the color for you. It makes it look like the visual warmth is coming on quickly. When combined with ivory, it lessens the impact of the other color. A bedroom that looks more natural and worn might also look good with a paint color scheme of brown and brown.
Deep Blue and Neutrals as two colour combination for bedroom walls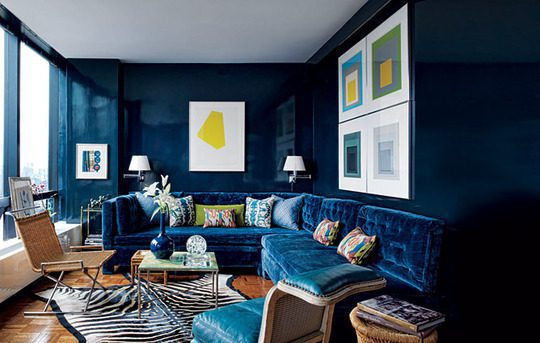 Bedroom walls have always looked best when they were painted different shades of blue. Dark blue and indigo together make a colorful pattern that can be used on bedroom walls to make the room feel more alive. When put together with white, it makes the room feel magical. White will always look good because it makes a room look bigger and brighter. White and space go together like peanut butter and jelly.
Coral and White two-colour combination for bedroom walls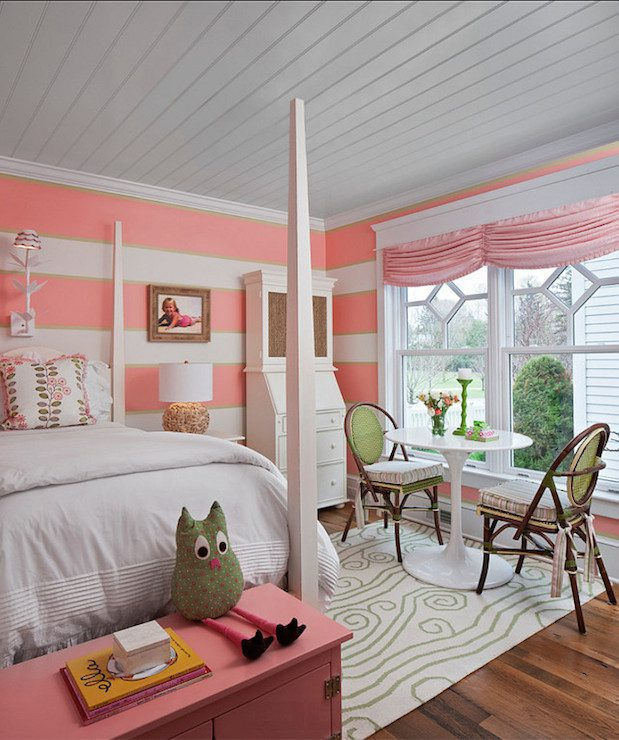 What a great example of a color-pop combination! Coral is a lively color that looks great next to warm white. This helps to make the room feel relax. Coral is often associated with beaches, so this color scheme for the bedroom walls is great for people who live near the water.
Cream and brown: Two colour combinations for walls
This two-toned brown color scheme for the walls of your bedroom will make you happy if you like milk and coffee. The color combination of brown and cream makes your bedroom look classy and elegant.
Choosing the right accessories for your bedroom can make it look even better and more appealing.
Peach and white: Two colour combination for bedroom walls
As long as you like soft colors, this mix of two light colors will look great on the walls of your bedroom. Peach not only makes the room cozier, but it also makes people feel calmer. That your bedroom looks cozy and welcoming is because of the peach and white color scheme.
Since peach pastels are your thing, you might want to paint the walls in your bedroom that color.
Background colour
Background: Light blue, white, and light yellow are often used together in bedrooms. This gives you a classy look that is also easy on the eyes. Because of the light blue colors used in this scheme, the room feels cool and relaxing at the same time. Light blue and white also go well together because the white makes the blue look cleaner and more modern.
Setting the background color for your bedroom walls may not seem like a big deal, but it can really change how the room looks and feels. Choose a bright color like red or yellow when you want to make a strong stand. When you want a soft mood, colors like blue and green are very good.
Also read: Modern PVC Wall panel design for Bedroom
Matching Pink two colour combination for bedroom walls
You've arrived at the future home. It's a modern space that is light and airy, with a soft pink color scheme. You can really unwind and relax there after a long day. People who want to add some color to their space without going too far will love this style.
For the walls, choose a soft pink two-toned look. The color is soft but still girly and girly, and it's better than plain pink. Some parts of the two-tone pink are charcoal gray and some are pink. This gives the room a lot of depth and dimension.
Purple two-colour combination for bedroom walls
Something about purple makes it seem very expensive and classy. It could be because the color has a royal history or because it's not very common in nature. For whatever reason, purple has long been linked to wealth, which makes it a great color for making your bedroom feel extravagant.
There are several ways to make a purple color scheme. A deep, rich purple often looks great with a light lavender or violet. This makes a glamorous look that is still pretty understated and easy on the eyes. You can also make the outfit look more dramatic by putting together a bright purple and a dark, inky black. You should be proud of this bold choice that will really stand out in your space.
Orange two-colour combination for bedroom walls
If you want to feel good when you wake up in the morning, orange is a great color for your bedroom walls because it is bright and happy. Also, orange is a very flexible color that can be mixed with many other colors to make many different looks. Say you want to paint one wall orange and three light blue, green, or purple walls next to it. It's also possible to paint two walls a lighter shade of orange and the other two more orange. Putting orange with other colors can be done in a million different ways.
Something about orange makes me think of fun times in the summer. It might be because it looks like ripe citrus fruits, or it could be because it's such a bright color. No matter the reason, orange is a fun color that will make your bedroom feel more comfortable.
Consider painting your walls a light orange color if you want to make the room feel happy and warm. Orange can also be added to your existing decor by putting oranges on your bedding or getting a few orange-colored accessories. Orange will make your bedroom more fun no matter what you do with it.
Blue two-colour combination for bedroom walls
Using two shades of blue together on the walls of your bedroom is a great way to make it feel calm and peaceful. The white walls will keep the room feeling bright and airy, while the blue walls will give the room a sense of space and calm. This color scheme works great in a bedroom that's supposed to be a place to relax and get away from the stress of daily life.
Conclusion
There are two color combinations that can give your bedroom walls a new look while still keeping the mood calm. The important thing is to pick colors that go well with each other. You can try putting together colors of different shades and hues to find the best match for your bedroom. You can also use two colors together to make a focal point in your room, like on an accent wall. This can help make your space feel warmer and more inviting.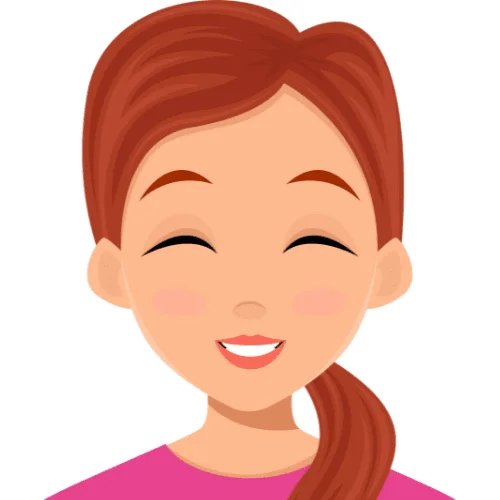 Ishani is a professional interior designer and a blogger. She loves to give tips and tricks on interior designing, home improvement, home decor and Homeware products. She is the type of person who loves to decorate the house with her own thoughts and make the house look beautiful. She loves to write about home improvement by considering the modern trends going around and help people by giving complete guidance to people from home construction to home decoration.